Timor Leste gained independence in 1999 after a civil war with Indonesia. The country is beautiful but poor, and severely lacking in medical and dental provision.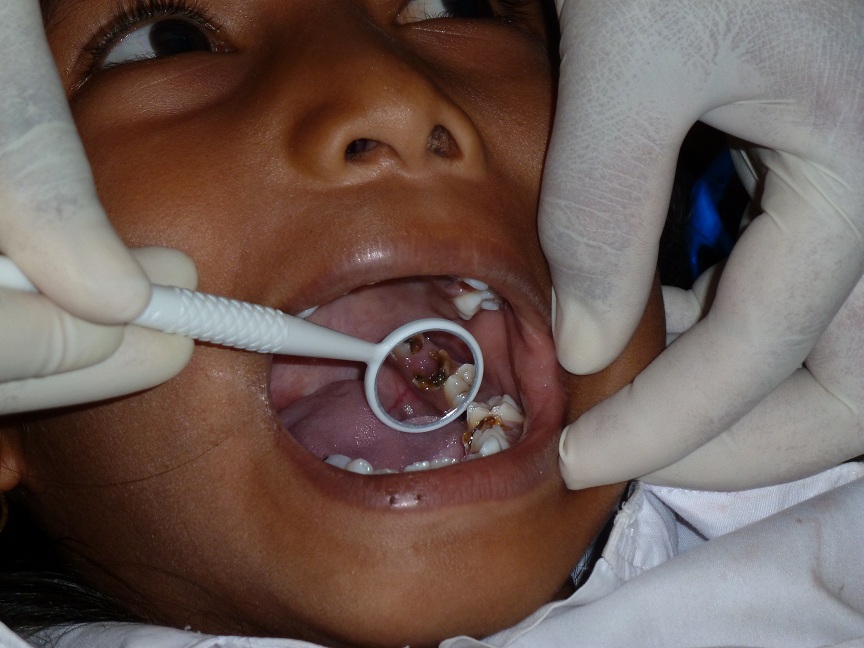 At present there are 3 active dentists and 40 dental therapists serving a population of 1.2 million people, spread across an area 9 times the size of London.
The ratio of dentists to population is staggering. It is no wonder that many Timorese children have never seen a dentist. To transform the oral health of the child population we need to start by building the capacity of the clinical dental providers, starting a school-based dental service (which focuses on prevention), and developing educational programs for pregnant women and mothers. All of these approaches are in-line with the new National Oral Health Strategy.
It isn't easy to provide dental services to the public in Timor Leste. Many of the dental therapists are women, and transport and equipment are major issues. Many areas have limited or no access to dental care at the present time, however more dentists and dental therapists are presently being trained.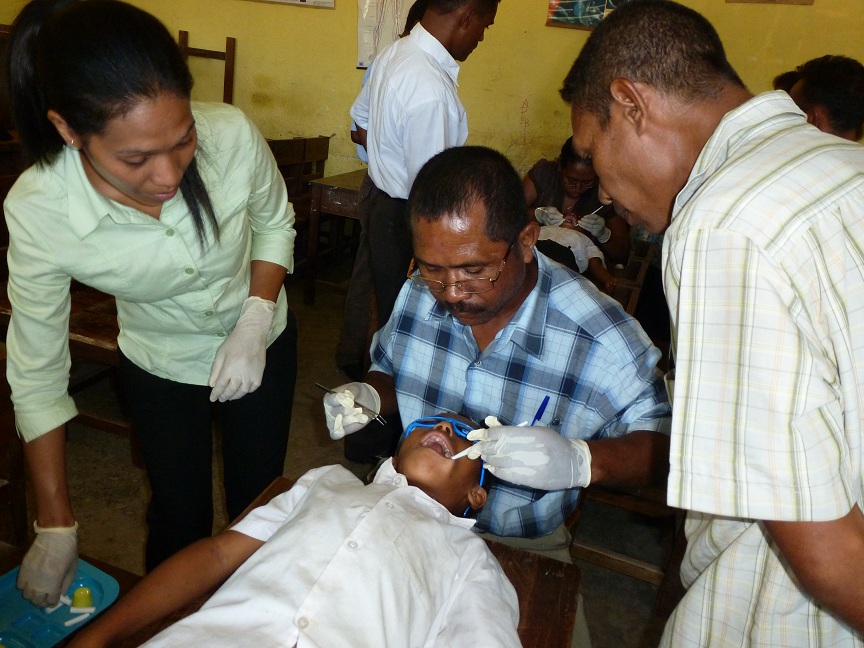 We have partnered with One-2-One Timor Leste to raise funds for capacity building of the local dental workforce. The third national conference organized by One-2-One and GCDF is being help in October 2014. One-2-One is also working to bring in much-needed equipment and supplies, support the Colgate Bright Smiles Bright Futures school preventive program, start a prison dental service, and help support the training of dental therapy students at Dili University.
Our hope is to make a difference that will bring lasting change in this country. With support fortraining we believe the dentists and therapists can make inroads to address the vast oral health needs of the local populous.
---
Below is a copy of the Dili Declaration, signed at the inaugural GCDFund Timor Leste Oral Health Leadership Programme. This calls on the Ministry of Health (MOH) to acknowledge and prioritize a number of issues.
Dili declaration 11/11/11
Oral Health
Dental Cavities for children have been identified as a priority by the MOH in Timor Leste. There are limited Dental providers in the country working in resource-limited clinics. In Nov 2011 the majority of dentists and dental therapists met in Dili and agreed the following priorities to improve the oral health of the population, especially the children.
We the undersigned call on the Minister of Health and International-funding agencies to prioritize the following:
Refurbishment of the Dental Clinics, especially in the area of cross-infection control, and ongoing educational training for all staff.
Updates on caries management and prevention with increased emphasis on regular supplies of prevention materials for the school-based prevention programme
National "Stop Cavity" Day focusing on children, mothers and pregnant women
Coordination of Dental Health activities by the MOH and National and International agencies.
| | |
| --- | --- |
| Dr Fernando Jong | Professor Raman Bedi |
| National Coordinator | Chairman |
| One-2-One TIMOR LESTE | Global Child Dental Fund |