Update from the Oral Health Capacity Building Program in Zambia
30/03/2017
Professor Raman Bedi s recently visited the Oral Health Capacity Building Program in Zambia.
Eleven thousand, one hundred and ninety-two (11,192) school children have received Oral Health Education, practical oral hygiene demonstrations and access to toothbrushes and toothpastes in Urban and peri-Urban city of Ndola on the Copper-belt province of Zambia in Southern Africa.
Ten of the teaching staff at the Dental Training School and one hundred students at the same institution attended lectures and clinical sessions done by Professor Bedi.
The students and teaching staff also had an exciting outreach experience. One tutor with a group of five or six third year students, would travel to Ndola and take a week to teach oral health education to pupils at government and community schools and at institutions for vulnerable children such as orphanages and schools for the blind. Overall, the GCDF project enrolled twenty (20) schools and three (3) of these were institutions for children with disabilities.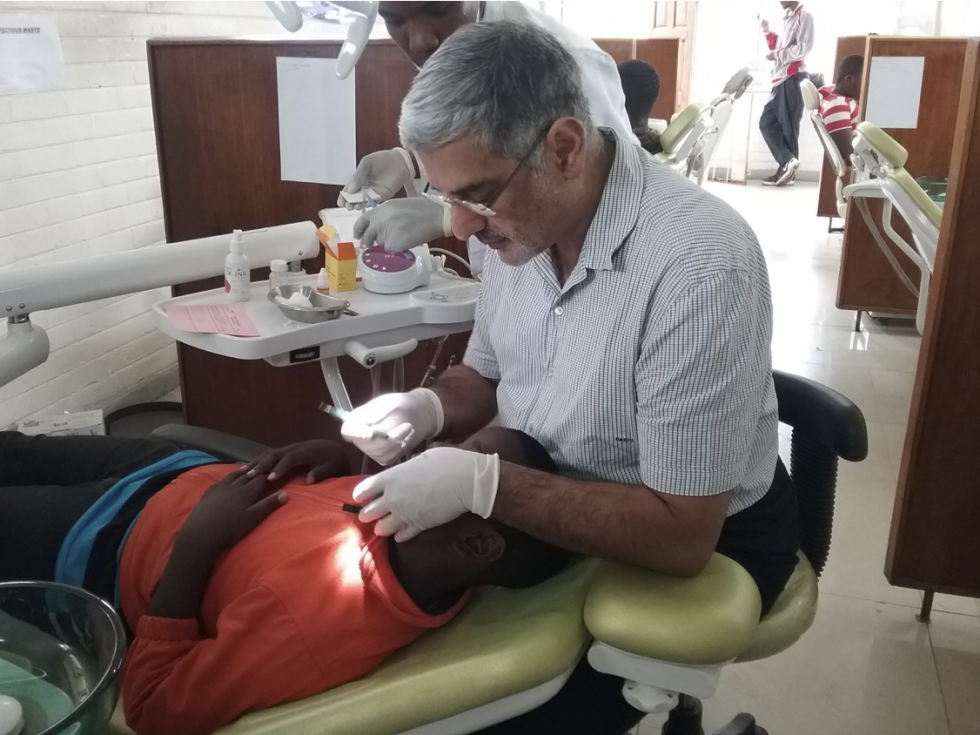 Professor Raman Bedi