Tony Volpe Award winner 2019 – Professor Seng Rossamith
11/04/2019
Tony Volpe Award 2019
The Tony Volpe Award is given annually to
a dental professional, offering them a place
on our prestigious Senior Dental Leaders Programme (SDL). The award covers all tuition, travel and accommodation costs.
This year's award was presented to
Professor Seng Rossamith, Dean of the
Faculty of Odonto-Stomatology at the
University of Health Sciences, Cambodia.
Professor Rossamith said:
"I was honoured to be invited to join the Senior Dental Leaders programme (SDL13) in Boston. Within 5 days of this programme, I learned about experiences in leadership, leadership problems, problem solving and challenges from other attendees from many countries that had joined in this programme. I will take these new experiences that I have learned – from leadership and collaboration with leaders to cooperation with partners – to improve Oral Health in my country."
Photo: Professor Rossamith (left) receiving his award from Professor Raman Bedi, Chair, GCDFund.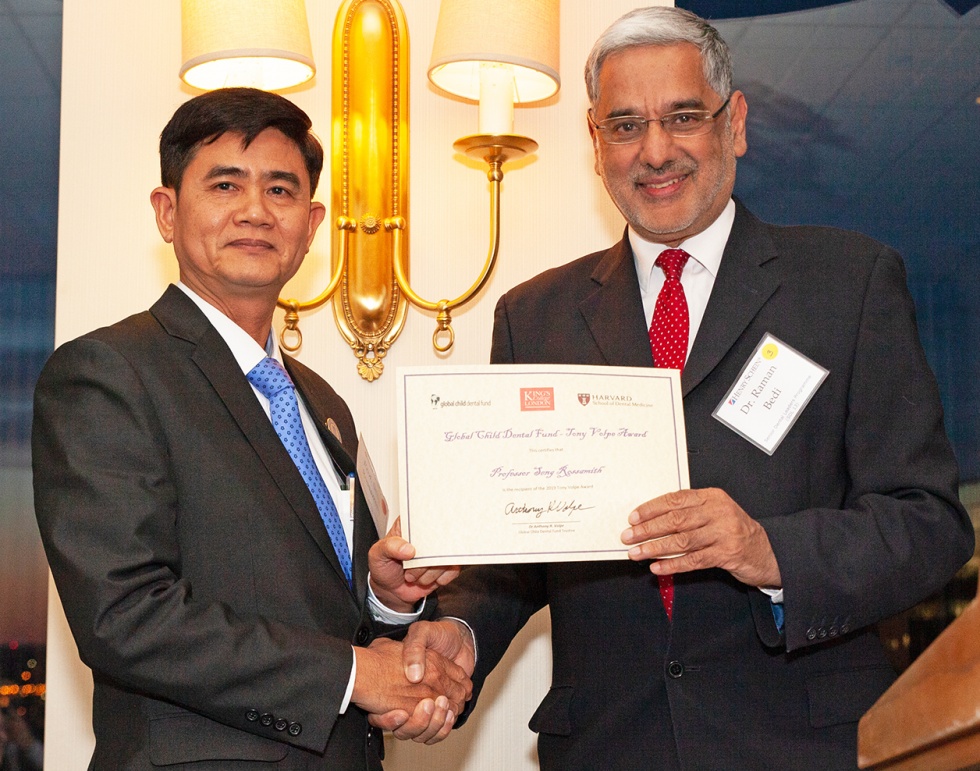 Professor Seng Rossamith and Professor Raman Bedi