Senior Dental Leaders Legacy Brochure
29/03/2016
To mark the tenth anniversary of our Senior Dental Leaders Programme, we published the Senior Dental Leaders Legacy brochure, which was distributed to all in attendance at SDL-10.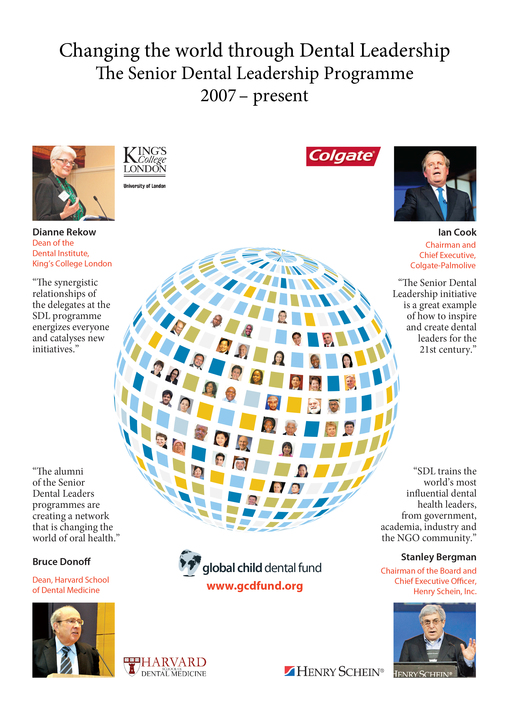 Beginning with SDL-1 in 2007, the brochure documents each of the 10 conferences and pays tribute to all the organisers and delegates who made the programme such a sucess over the past decade.
You can read the document online at this link
We are now looking forward to continuing the SDL programme into it's second decade, starting with SDL-11 in Boston in March 2017.