SEAL Cambodia hits a new milestone
20/06/2017
Our SEAL Cambodia project has successfully fissure sealed another 6286 children in an extension to our original 60,000 children completed last year. This was made possible by a generous contribution from St. James' Place Foundation.
Our work in Cambodia has helped to create social change and a new expectation of dental prevention instead of the old thinking that extractions and fillings are inevitable for children. SEAL Cambodia is one of the only projects of its kind in the world, and its success is serving as inspiration for other similar low-income countries to adopt the same model.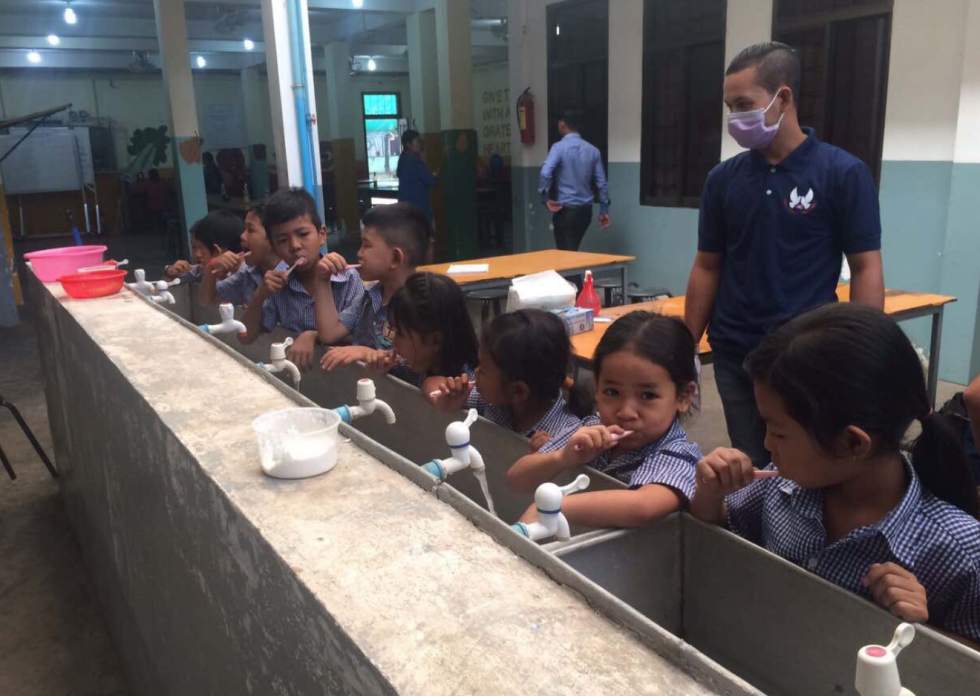 Below, Professor Bedi saying thank you to the Seal Cambodia partners in Phnom Penh June 2017.