SDL Alumni in Action!
15/10/2018
Senior Dental Leaders alumni hold successful workshop in Melbourne
Global Child Dental Fund Senior Dental Leaders alumni Dr Rachel Martin, and Dr Irene Adyatmaka held a very successful workshop on 1 October at La Trobe University, Melbourne, Australia. The workshop was entitled 'A Journey of Academic Innovation... Building Dental Research for Policy Change. Themes for the day included Health Literacy, Population based interventions, Empowerment, Risk Assessment and Technology.
Dr Martin and Dr Adyatmaka's inspiring presentations included ideas and knowledge gained from their attendance at GCDFund's Senior Dental Leaders conferences which have been held on a yearly basis since 2007. The Senior Dental Leaders programme is jointly run by Global Child Dental Fund, Harvard School of Dental Medicine, and King's College London.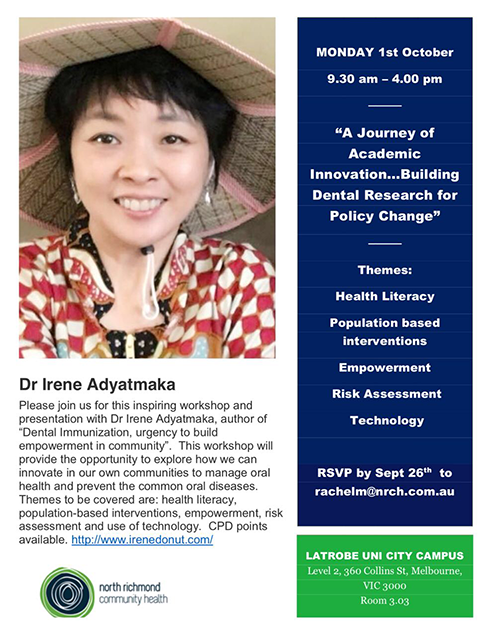 Comments from participants included:
"I am a PHD aspirant, a fresh graduate of MPH. Irene's ideas were extremely valuable and have motivated me to make a difference to society through my research skills. Thank you so much for sharing your work . . . so helpful for future leaders."  – Tejashree
"Thanks for the very inspiring talk on oral health promotion! It was great to see that inspiring work can happen if you have the will to push the boundaries. Very inspiring work."  – Bradley Christian, La Trobe University
"Thank you so much for the inspiring workshop. I hope to share this story with my colleagues to achieve great things like you have." – Allison Ridge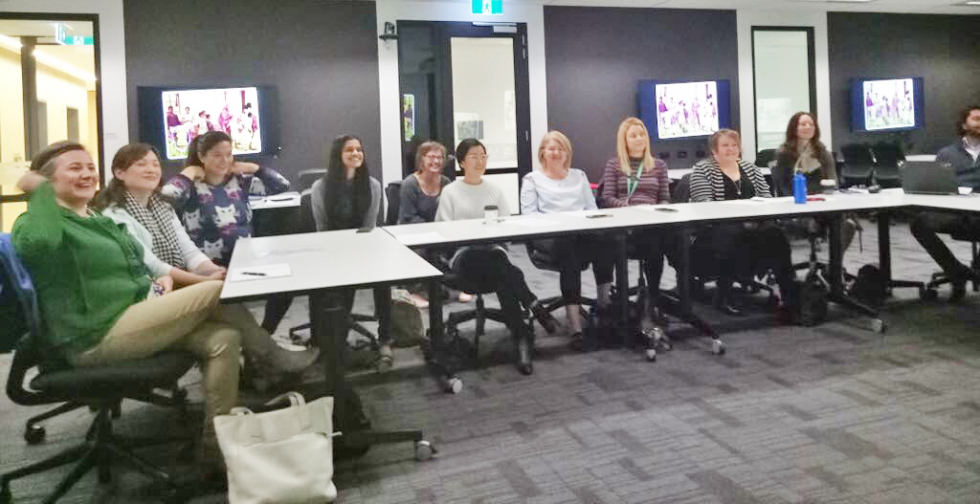 Global Child Dental Fund Senior Dental Leaders alumni Dr Rachel Martin, and Dr Irene Adyatmaka held a very successful workshop on 1 October at La Trobe University, Melbourne, Australia