Richard Law Research Award 2019 winners announced
09/12/2019
Richard Law Research Awards 2019
In honour of the late Richard Law, the Global Child Dental Fund (UK) offered awards for the sixth consecutive year to dental students in India. Post-graduate dental students from all over India who took up the Advanced Dental Leadership Training competed for the award by submitting research proposals for funding.
1st Prize (Rs 25,000/-): Dr. Zainab Faruk Nagani
Title: Comparison of  Myo-Functional Therapy with or without Tongue Spots as an adjunct to improve oro-facial function in 6-9-year-old children – a randomised controlled trial.
Dr. G. D. Pol Foundation's Y. M. T. Dental College and Hospital,18, Sector 4, Kharghar, Navi Mumbai, Maharashtra- 410210.
"I am really thankful for this opportunity. It is indeed an overwhelming experience to win this award. The Advanced Dental Leadership course helped me to improve my communication skills and guided me to tackle different situations that we face in practice. The entire process of writing a research protocol was great learning journey in itself. I would like to use this prize money for procuring my research materials".
2nd Prize (Rs 15,000/-): Dr. Pramada Prabhakar
Title: Assessment of dental caries, Streptococcusmutans count and fluoride content before and after Silver Diamine Fluoride application among Anganwadi children of Mangaluru.
AJ Institute of Dental Sciences, Mangalore-575020
3rd Prize (Rs 10,000/-): Dr. Monica Gurupriya
Title: Prevalence of alexithymia among a cohort of well-controlled HIV-infected children and non HIV-infected children.
Department of Public Health Dentistry, Ragas Dental College and Hospital, Sh109, East Coast Road, Uthandi, Tamil Nadu-119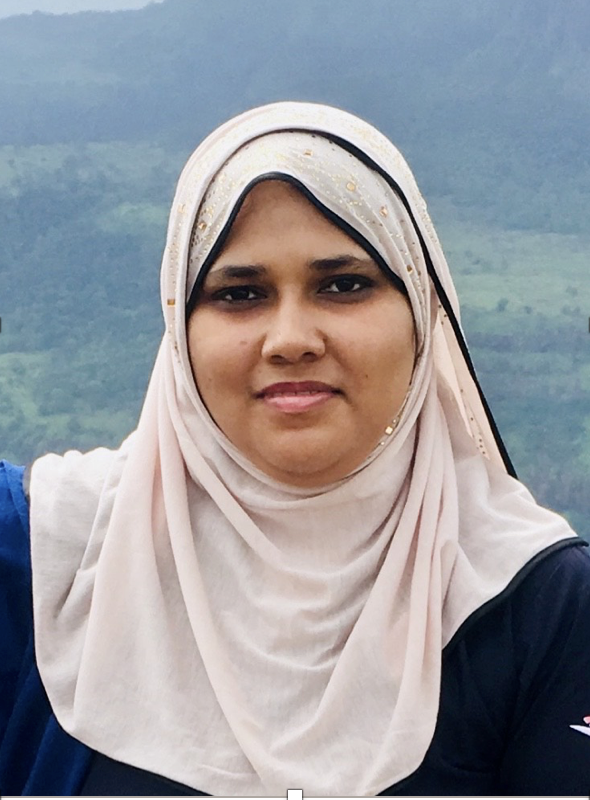 1st prize winner Dr Zainab Faruk Nagani