Oral Health Booklets - Brazil
02/09/2015
Professor Sonia Groisman, the 2015 Tony Volpe award winner and co-author of our oral health booklets, has been helping promote the Portuguese version of the booklets in Brazil. Recently she sent us this update.  
'Earlier this summer we successfully promoted good oral health using the oral health booklets at the Federal University in Rio de Janeiro. In July we also had the opportunity to distribute the booklets at the International Congress of Dentistry in Rio de Janeiro, during a special session on maternal and child oral health. Over 13,000 students, hygienists, dentists and other oral health professionals attended the congress. Following one of the lectures there was a session for drinks and networking, during which the booklets were handed out. 
In August myself and Dr. Doris Ruiz, our representative in Brazil, launched the booklets at the National Congress of Dental Pediatrics, where the president of the National Pediatric Dentistry had made a special stand for Global Child Dental Fund. 
The distribution of the booklets and the collaboration between the various institutions was announced in the opening ceremony, as well as during the symposium for preventing caries in preschool children. 
We strongly believe in the important education the booklets convey and look forward to continuing to distribute them throughout the country.' 
You can download the booklets in a range of languages, including Portuguese, at this page.
Professor Groisman with her team and Dr. Paulo Redua, the President of Brazilian Association of pediatric Dentists, with the booklets at the National Congress of Dental Pediatrics.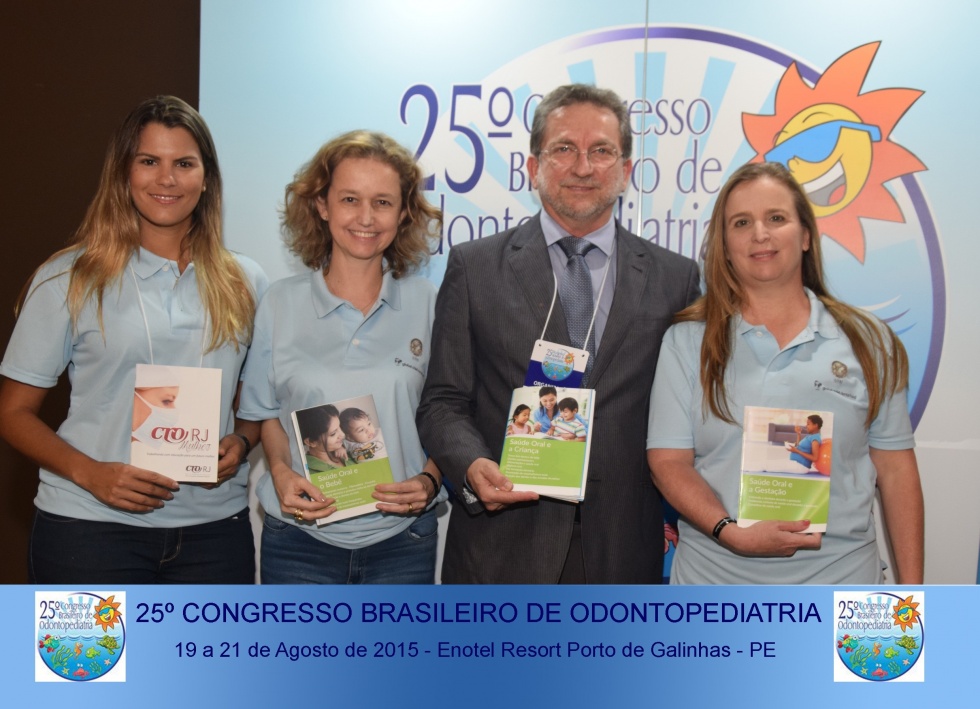 Professor Groisman and her team handing out booklets at the National Congress of Dental Pediatrics.