New Award Winnner!
27/11/2013
This year we ran the Richard Law Award for dental students willing to enter an essay competition as a part of the Indian Strategy Project. There were three topics to choose from:  1. Approaches for the Prevention of Oral Cancer in India; 2. Oral Health and Systemic Health: Common Challenges; 3. Quality in Dental Practice.
In all, 35 essays were received and examined by Dr Sreenivasan V (Professor and Head in Oral Medicine and Radiology, Subharati Dental College, Meerut) and Dr Rahul Rao (Professor in Conservative Dentistry, Bharati Vidyapeeth Dental College, Navi Mumbai).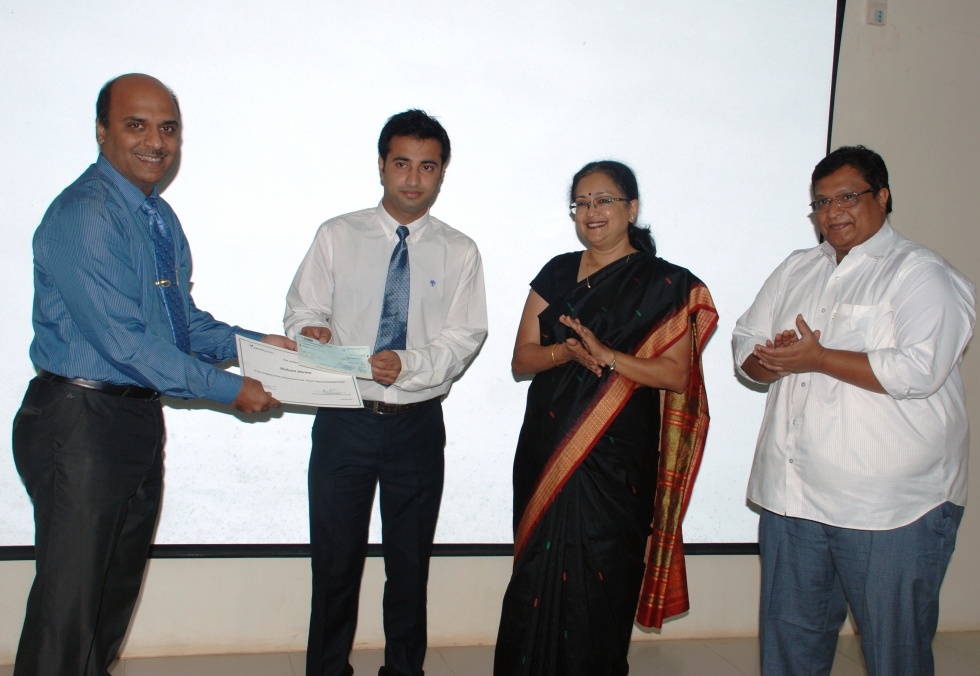 Each essay was assessed with respect to content, novelty, language, references and overall presentation, and scored out of 100. Nishant Mehta, a PG student in the Department of Public Health Dentistry from KLE VK Institute of Dental Sciences won the award for his essay: 'Quality in Dental Practice.'
You can read read the essay in full here
Dr Ashwin Jawdekar, the Chairman of 2013 Richard Law Award Committee handed over the certificate and the prize money to Nishant at his institute in presence of Dr Alka Kale, Principal; Dr Ankola, Head (Public Health Dentistry); faculty and students of the KLE VK Institute of Dental Sciences, Belgaum.
Nishant commented: "Winning prize at this big platform was a charming surprise, excitement and encouragement for me to progress higher and higher in the field of dental profession". He further mentioned that he would use the prize money for the research project he is currently working on.
Dr Alka Kale said that the award is really a motivation to students and has made everyone happy and proud at the institute. Dr Ankola also expressed his satisfaction and stated that the award is won by a very deserving student; and his department and the institute have a culture of nurturing the potential of students like Nishant.