Kenya Symposium
16/09/2013
KAPD and GCDFund Symposium: Nairobi, Summer 2013
As part of the African Network Legacy Project, GCDFund and the Kenya Association of Paediatric Dentists (KAPD) collaborated in organizing the first symposium on 'Paediatric Oral Healthcare in East Africa.'  The 2-day event was held on August 22nd and 23rd in Nairobi, Kenya and was sponsored by GCDFund and Colgate Palmolive (EA) Ltd.
Kenya and many of its neighbouring countries are experiencing a rise in dental caries in children, compounded by a significant shortage of dentists. In rural areas, Kenyans mainly rely on community oral health officers – who are trained dental professionals – to provide preventive oral health care, administer local anesthetic, perform simple extractions and prescribe antibiotics. However, even with the presence of community oral health officers, there is still inadequate dental care in many parts of Kenya.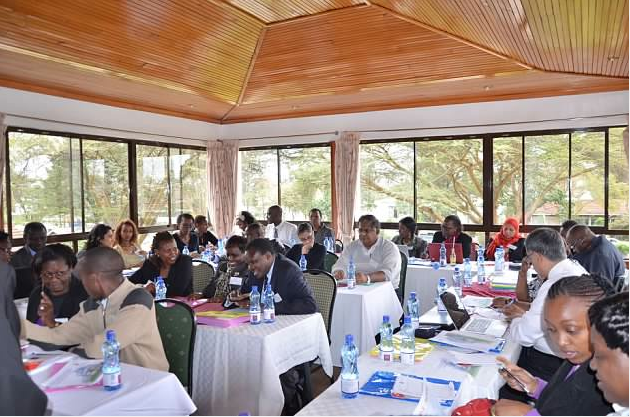 Approximately 30 community oral health officers from different regions across Kenya participated in the symposium. They received continuing dental education courses from paediatric dentists, and subsequently they worked together to provide treatment at Lady Northey Dental Clinic in Nairobi. The symposium was also an opportunity for the dentists and COHOs to interact and share information on the challenges they face in dentistry. The COHOs were very grateful to be able to participate in the conference, as it was the first event in around 20 years to offer continuing dental education. Collectively, the COHOs expressed their desire for similar conferences to be run in the future.
Key Facts:
There are approximately 800 community oral health officers in Kenya. Only 150 are government employed.
For the most part, COHOs work on their own without assistants and with limited equipment. Even with young children who are difficult to manage, the COHOs have to simultaneously play the role of dental provider and assistant, without the aid topical anaesthesia, sedation or in many case a fully furnishing dental chair.
COHOs generally lack essential materials and often see over 40 children in pain per day.
Paediatric dentists representing Kenya, Uganda, Tanzania, Rwanda and Ethiopia attended the second day of the symposium. The meeting was a very constructive platform for knowledge-sharing and discussion about the paediatric oral-health challenges in the East African region. The dentists also learnt about the resources available to them in the region, which they could draw on to address these challenges. 
Snapshot of Oral Healthcare in East Africa:
The dentist to population ratio recommended by the WHO is 1:7,500. However, in Kenya the ratio is 1:40,000, with most dentists concentrated in the cities.
The average net monthly income in Kenya is Ksh 20,520 (£150)
The average cost of a tooth extraction is Ksh 700 (£5) – a total day's wage.  This does not include diagnostic x-rays or prescriptions.
In Tanzania, the dentist to population ratio is 1: 195,000, while in rural Uganda it is 1: 420,000
The dentist to population ratio in Rwanda is 1:800,000.  Approximately 80% of the population lives in rural areas, yet 100% of dentists are in the cities. At times, some patients have to travel 300km for dental care.
With a total population of more than 80 million, the dentist to population ratio in Ethiopia is 1:278,000, with most of the dentists concentrated in Addis Ababa.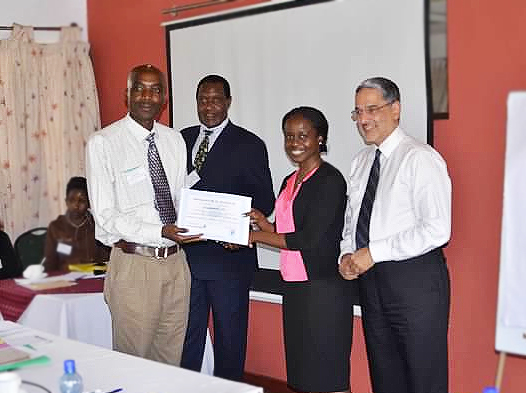 Going forward, the dentists agreed to collaborate in the formation of an East African Paediatric Dental Association. This association would hold regular forums for continuing dental education and re-evaluate and address the ongoing oral healthcare challenges in the region. It was also agreed that representatives from Burundi, Somalia, Sudan and South Sudan should be identified and included in future meetings.
A memorandum of understanding was signed by Professor Raman Bedi (GCDFund), Mr Santhosh Raghunathan (Colgate Palmolive (EA) Ltd) and Dr. Arthur Kemoli (KAPD). The agreement would sponsor KAPD for 3 years as it strives to provide continuing dental education courses for community oral health officers in Kenya, and as it addresses paediatric oral health challenges in the country.
Quote from Dr. Arthur Kemoli, Chairman of the KAPD

"From now on we open channels of communication that allow us to share ideas and other professional needs, and to begin to help the growth of Paediatric dentistry in the region."
We shall keep you updated on the progress of the project in East Africa. For more information, please contact Dr. Carol Onyango at carol@gcdfund.org