IFDH Social Responsibility Conference
23/07/2017
Earlier this month Professor Raman Bedi attended the International Federation of Dental Hygienists' Global Oral Health Strategy Session. Held in Florence, Italy, from July 7th - 8th, the conference was chaired by the IFDH president and SDL-10 alumni Robyn Watson.
Other speakers included:
Yvonne Nyblom, President, European Federation of Dental Hygienists;
Professor Wendell Evans, WHO Methodology for Measurement;
Two IFDH 2016 Social Responsibility awardees;
Representatives of 6 IFDH Member Countries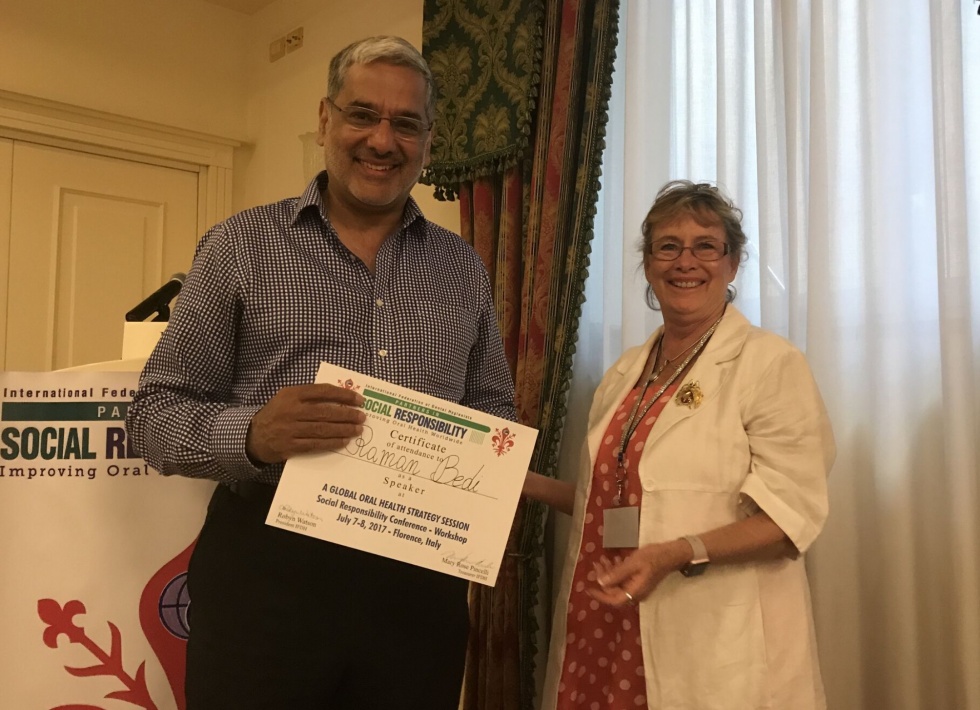 Professor Bedi presented on the topic of "Leadership: Your Role as a Change Agent: Promoting Your Program". The particular focus was on how the IFDH and the GCDFund have collaborated through the social responsibility award and the online Advanced Dental Leadership programme. 
Other presentations covered the following topics:
The Economic Burden of Dental Caries and Other Oral Diseases
Ivory Cross Social Responsibility Programs in the Netherlands
The Steps & Challenges in Starting an IFDH Program
The conference also touched on a number of other pressing issues and included networking and strategy sessions.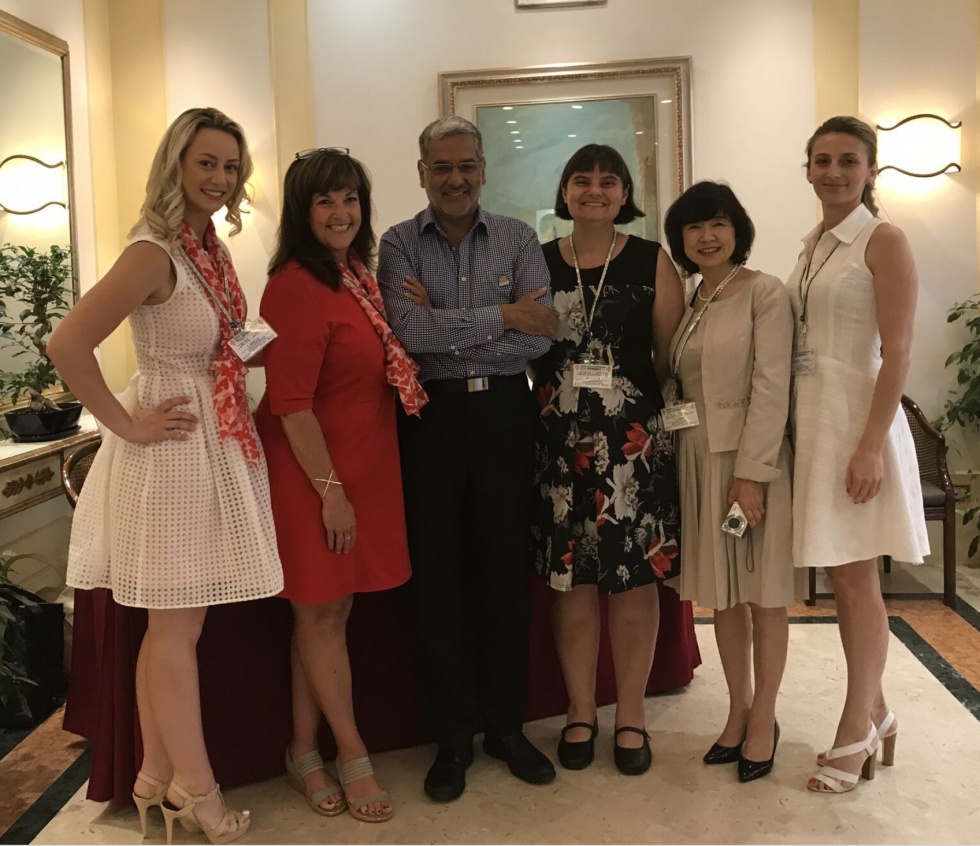 Raman Bedi attended the International Federation of Dental Hygienists' Global Oral Health Strategy Session