Dr. Jaime Edelson Update
25/05/2017
Law on mandatory daily brushing in Public Schools in Mexico City to Benefit over one million children.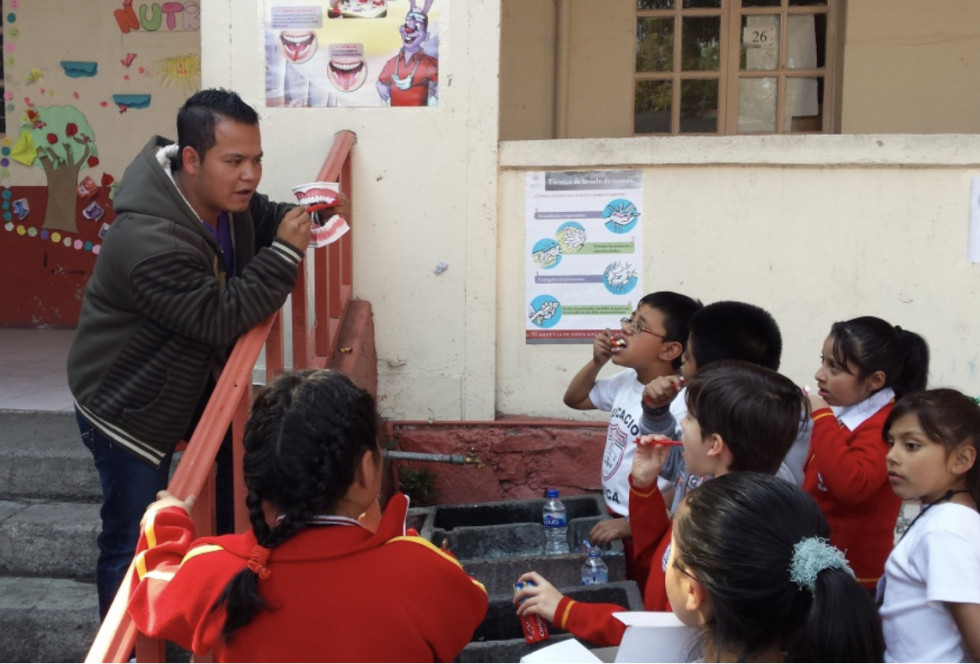 DDS is an SDL alumni and faculty. He currently Chairs the "ADM Foundation", is Councillor to the FDI and candidate for President-Elect of the FDI, World Dental Federation. He recently provided us with this update on his work. 
Last November 2016, the Mexico City house of representatives voted the first ever law in Mexico city for daily mandatory brushing in kinder garden and elementary public schools. This law allocates the necessary budget so every child will get at the beginning of the school year, an oral hygiene package consisting of one home kit with one tooth paste and tooth brush, plus instructions for home use and another kit with enough toothpaste and toothbrushes to be used at least once a day, for the 200 days of every school year.
The programme will benefit over one million children in four thousand schools and is currently in the implementation phase. It will start operating in the school year 2017/18. An interactive online platform is being developed to train forty thousand teachers, and will include appropriate information on oral health promotion for parents, children and teachers.
The programme has developed during the past four years via a 30,000 children pilot program called "SaludARTE", where the children washed their hands, ate a healthy non-cariogenic lunch and brushed their teeth afterwards. This is helping develop good habits at the right age. (Pictures of children on the programme above and below.)
The idea of this paradigm shift was born when I attended SDL-7 in 2012, and later in 2013 was strengthened by the World Federation of Public Health Associations Declaration of Oral Health as a Children Human Right. I thank Profesor Bedi for his guidance and support during all the stages of the development and implementation of this programme.