ACFF Indian Chapter
27/02/2014
Alliance for a Cavity-Free Future launches India Chapter 
at Indian Dental Conference 2014
VIA: BURSON-MARSTELLER
50% children, aged 5, suffer from cavities in Andhra Pradesh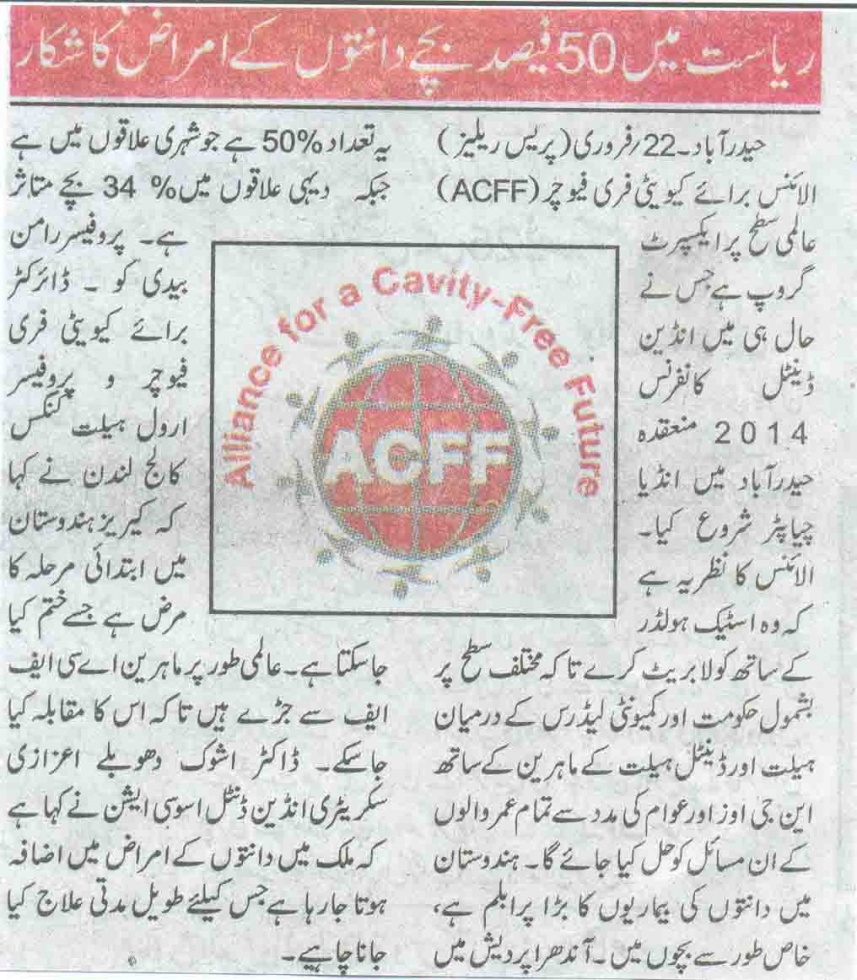 Hyderabad, 22nd February 2014: The Alliance for a Cavity-Free Future (ACFF), a prominent worldwide group of experts committed towards ending the initiation and progression of caries, recently launched its India Chapter at the Indian Dental Conference 2014 in Hyderabad. The Alliance aims to collaborate with stakeholders across various levels — including government and community leaders, health and dental health professionals, NGOs and the public to help reduce the impact of caries for individuals of all age groups.
In India dental cavities remains a major oral health problem and is widely prevalent, especially among children. In Andhra Pradesh, around 50% children (age 5) are impacted by the occurrence of dental cavities in urban areas, whereas 34% children (age 5) suffer from the oral health complication in rural areas.
Professor Raman Bedi, Co-Director, Alliance for Cavity-Free Future and Professor of Transcultural Oral Health, Kings College London said,
"Caries, an early form of cavities, is a prevalent issue in India. A collaborative effort is vital to bring an end to this oral health complication. Globally, experts have joined ACFF to fight for a future free of cavities. In India, ACFF – with its programs – will help establish effective oral health programs to prevent and manage caries in local communities, groups and for individuals."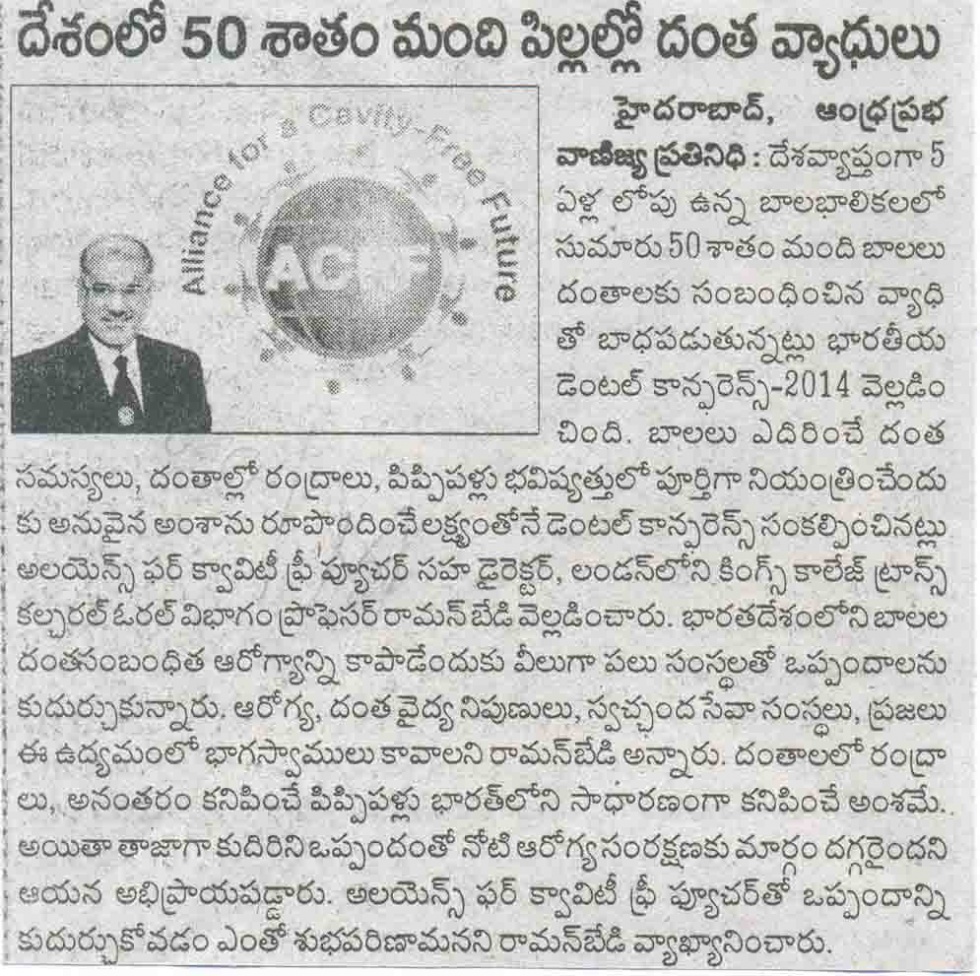 Dr. Ashok Dhoble, Hon. Secretary General, Indian Dental Association said, "It is indeed a privilege to partner with Alliance for a Cavity-Free Future which consistently works towards creating awareness about prevention of caries. While caries is a dental problem with long-term repercussions, it can be prevented if detected and attended in its early stages. We are committed to work closely with ACFF towards achieving the goal of a cavity free-future."
The Alliance for a Cavity-Free Future was built in collaboration with a worldwide panel of experts in dentistry and public health who have joined together to promote integrated clinical and public health action in order to prevent the start of caries to move towards a Cavity-Free Future for all age groups.
For more information, please contact:
Dolly Tayal, Genesis Burson-Marsteller: +91 9167198087