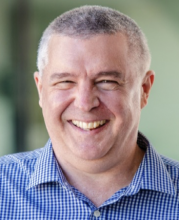 Ex-Dean , University of Queensland School of Dentistry
Professor Laurence J Walsh
Laurence J. Walsh AO has been Professor of Dental Science at the University of Queensland (UQ) School of Dentistry in Brisbane, Australia since 1999.
He is a clinically active specialist in special needs dentistry and has worked extensively with medically compromised children and adults in private practice, hospital and university clinical settings for 35 years. Laurence served as the Head of the UQ School of Dentistry from 2004-2103.
His research interests are in clinical microbiology, cardiology and advanced materials and technologies. He has been leading projects focussing on caries prevention in children for the past 20 years, trialling behavioural interventions, home visits, community water fluoridation, fluorides, chlorhexidine and CPP-ACP. Clinical protocols from his work have been adopted as models of care in public oral health services in Australia. Laurence has been a prominent advocate for community-based oral health programs and water fluoridation.