Smiles & Hopes Timor Leste, Young Dental Leaders, New Website....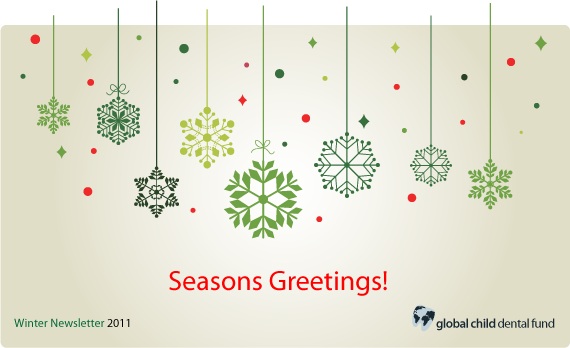 Dear friend
As this year draws to a close I would like to thank you for supporting us in 2011. It has been an exciting and fruitful year, as we continued to work successfully towards our goal of significantly improving the dental health of the world's most disadvantaged children. In this newsletter I would like to update you with some of our recent developments.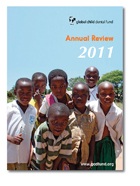 Annual Review 2011
Our 2011 Annual Review, which reports this year's activities and achievements, is now available online. You can read it by following this link or download a PDF version from our website. I hope you enjoy reading it, and if you have any feedback we'd love to hear from you.
Smiles & Hopes Timor Leste
In November I traveled to Timor Leste for the National Inaugural Dental Conference. Following some productive meetings and workshops I am very pleased to say that the Ministry of Health (MOH) and One-2-One Timor Leste are partnering with us to bring Smiles & Hopes to Timor Leste's capital city Dili. With only 4 dentists and 40 dental therapists nationwide, the Ministry of Health faces an uphill task in trying to build capacity to treat the thousands of children suffering from dental caries. Our programme will assist the MOH by training and equipping Dili's dental therapists and by developing education programmes.
New website
As you may have already seen, we have redesigned our website. We worked hard throughout the summer to make this site a major improvement. The main aims were to create a site that better conveyed who we are and what we do, and enable our supporters to engage with us online. We hope you now find it easier to support our mission, get involved with our activities and keep up to date with news and developments.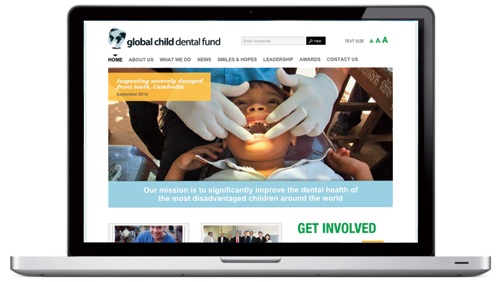 Click here to view the site: www.gcdfund.org
Young Dental Leaders
As part of the website redesign our online leadership programme 'Young Dental Leaders' was integrated into the main site. The advancement of social responsibility in the next generation of dental professionals is central to our mission, so it's critical that the YDL programme is located at the heart of our online presence. If you are an aspiring dental student or young dental professional, I would like to invite you to take advantage of the broad learning opportunity offered by the programme.
Thank you once again for your support in 2011, and of course thank you to our corporate sponsors Colgate Palmolive and Henry Schein. We are now looking forward to enjoying a short break before resuming activities in the New Year. I will update you again on the progress of our mission next Spring.
With best wishes

Professor Raman Bedi