SDL-6 Programme, SEAL CAMBODIA, Smiles & Hopes Tanzania...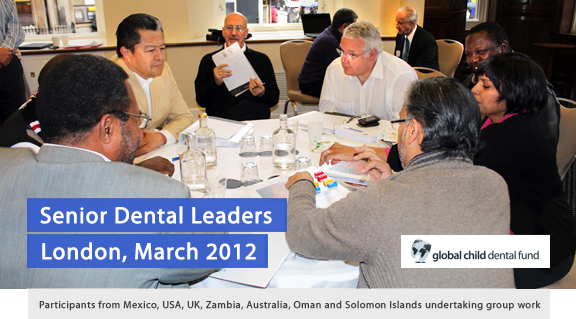 Dear Friend
It has been a busy start to the year for the Global Child Dental Fund. In this Spring newsletter I update you with recent developments.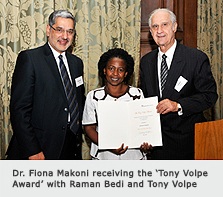 SDL-6 Programme
In March, 15 delegates attended our sixth Senior Dental Leaders programme (SDL-6). The programme crystallised the pressing need for dental networks in Africa and the Pacific, which can generate innovative ideas and improve resource-sharing. At the event our 'Tony Volpe Award' was presented to two delegates: Dr Fiona Makoni, Chairperson-Dentistry, University of Zimbabwe, and Mr Enock Phale, Ministry of Health, Malawi.
Click here to read more about SDL-6
SEAL CAMBODIA
In January we partnered with The Cambodian Children's Charity 'CAMKIDS' to launch 'SEAL CAMBODIA' in Phnom Penh. If we can raise enough funding over the next 3 years, we will provide 60,000 Cambodian schoolchildren with fissure sealants, fluoride varnish and dental health education to fight tooth decay. Read more about this cause

Your support is critical!
Please consider giving to help improve the lives
of disadvantaged children
Click the donate button to contribute at our website
Smiles & Hopes Tanzania
The number of disadvantaged children receiving dental care through Smiles & Hopes Tanzania has increased by two-thirds this year. We worked with children at a further two orphanages in Mwanza to provide oral hygiene instruction, dental care and preventative measures. What initially started out as a small programme in 2011 will grow even more later this year thanks to the money recently raised by Edmonton High School for Smiles & Hopes Tanzania. These funds will be shared between the 'Kuleana Street Boys Home' and the 'Watoto Wa Africa' orphanage. Click to learn more
We need your help!
We need to grow our support base so we can provide for more suffering children. Do you have a friend or colleague who would be interested in following our work? If so please invite them to read this newsletter.
You can send this to groups by forwarding this email directly from your email programme, or to single individuals with a personal message using the button below:

If you are reading this because it has been forwarded to you, you can opt to receive future newsletters by clicking this 'sign up' button: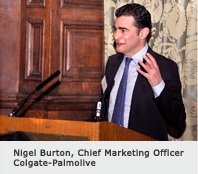 We are indebted to our sponsors
At the Henry Schein Gala Dinner during SDL-6, Nigel Burton announced that Colgate-Palmolive is renewing its pledge to sponsor our work over the next four years. I would like to take this opportunity to thank Colgate-Palmolive for this generous sponsorship, and also Henry Schein for their ongoing support for our mission.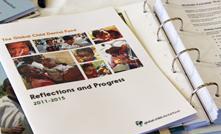 Reflections and Progress: 2011-2015
We are delighted to announce to our friends and supporters the publication of 'Reflections & Progress: 2011-2015'. In it we outline our strategic direction for the next few years. Click to view a digital copy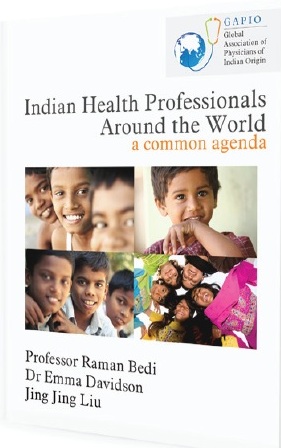 Indian Health Professionals Around the World: A Common Agenda
This new book, now on sale, analyses the critical health issues facing people of South East Asian origin living in the English-speaking world. All proceeds from the book sales will go to our Smiles & Hopes India programme, which will treat disadvantaged Indian children suffering from chronic dental decay. Click here to read more and to buy the book, and help us improve the lives of these children.
Thank you for reading. I look forward to being in touch again with more news in the summer.
With best wishes

Professor Raman Bedi