SEAL CAMBODIA PROJECT MEETING REVIEW: 13-14 January 2015 - Co-funded by GC (Asia) and GCDFund
Two weeks ago a group of international and Cambodian advisers for the SEAL CAMBODIA project met in Phnom Penh to review the project (which has now completed its second year) and make recommendations for the future.
Those attending the 2-day workshop included:
Prof Callum Durward, Head of SEAL CAMBODIA project, and Cambodia Advisor, Global Child Dental Fund
Prof Raman Bedi, Director, Global Child Dental Fund
Prof Prathip Phantumvanit, Thailand
Prof David Manton, University of Melbourne
Prof Wendell Evans, University of Sydney
Dr Tepirou Chher, Chief, Oral Health Bureau, Ministry of Health
Mr Satoshi Tosaki, GC Japan
Dr Tony McLaughlan, GC Asia
Dr Irene Adyatmaka, GC Indonesia
Dr Bethy Turton, University of Puthisastra
Mr Huy Ly, Director, One-2-One Cambodia
Mr Sophea Nget, Manager, CamKids
Dr Daren Leng, Seal Coordinator, One-2-One Cambodia

Robyn Watson, University of Sydney, President Elect IFDH
The meeting commenced with an overview of SEAL CAMBODIA, including its history, protocols, outputs to date (34,000 children sealed), and challenges. The results to date were discussed and suggestions put forward to improve the outcomes. Recently developed innovative school projects in Thailand and Indonesia were also presented.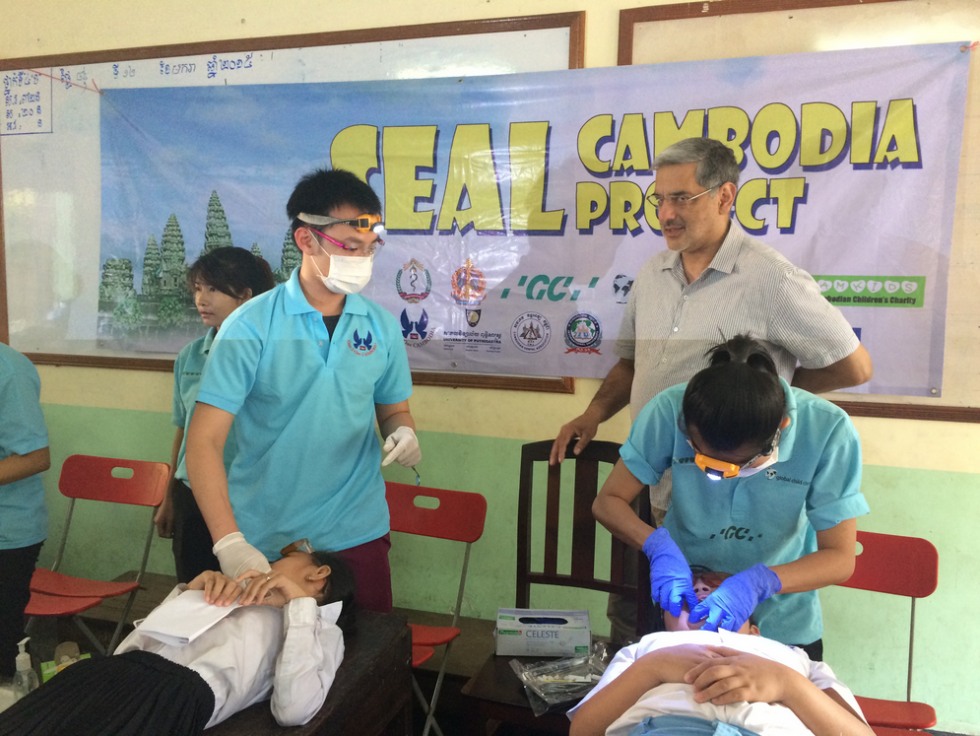 On the second day, the visitors walked to a local school to see the One-2-One SEAL team in action. Following this, there was more discussion about the protocol. Presentations were made about how SEAL could be built on (eg to include more activities), future research, how to make the project sustainable in the long term, and how to make the model transferable to other settings.
The workshop ended on an optimistic note, with commitment to complete the sealing of 60,000 children, evaluation of the project, implementing some improvements, and exploring ways of continuing the project into the future. The generosity of the donors and hard work of One-2-One Cambodia (Beacon Center for the Global Child Dental Fund) and all the SEAL partners were recognized. SEAL CAMBODIA is indeed a unique and ambitious project, which has generated a lot of international interest. It could not have happened without the support and cooperation of many groups working closely together, to save the teeth of 60,000 Cambodian children.
---